Many years of young people in Shepparton have been introduced to reading, playing and appreciating music through Lindy Tennant & Nicole Thorn's Heinze Music Program.
Each year, almost 100 primary school students have the opportunity to join a school band, with the opportunity to use orchestral instruments such as trumpets, flutes, saxophones, clarinets and drums. The children get a lesson each week, a band rehearsal, during the week and are asked to practice at home.
The tentative squeaks of trumpets heard across neighbourhoods in Mooroopna, Tatura, Murchison and Shepparton give way to confident blasts of classical favourites, movie themes and popular songs.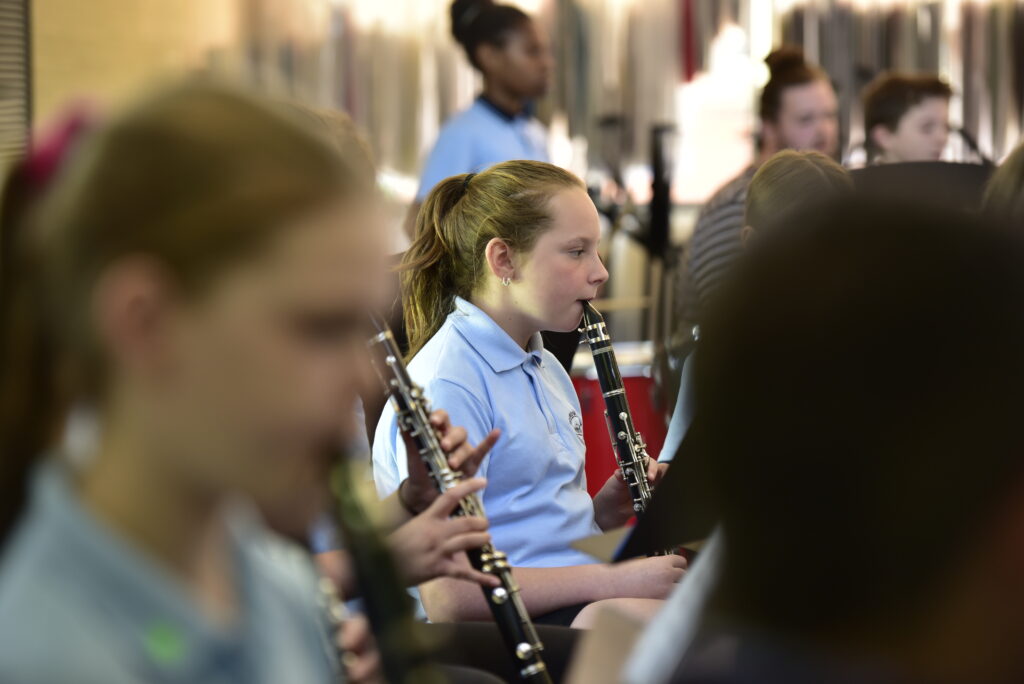 The concert band program was introduced by Music Teacher Lindy Tennant and started with Mooroopna Primary School, with the support of the Fairley Foundation. Over the last ten years the program has been expanded to multiple schools across the Goulburn Valley and now offers students the chance to watch and be mentored by Melbourne Symphony Orchestra musicians.
"We couldn't have done it without the support of the Fairley Foundation," Lindy Tennant says.
"The program has given children who might never get a chance to consider playing an instrument the opportunity to belong, to be part of a band that is valued in their community.
"Students get a weekly music lesson and an instrument they can take home and care for. They are taught to read music and more importantly, introduced to a range of different musical styles that they learn to love.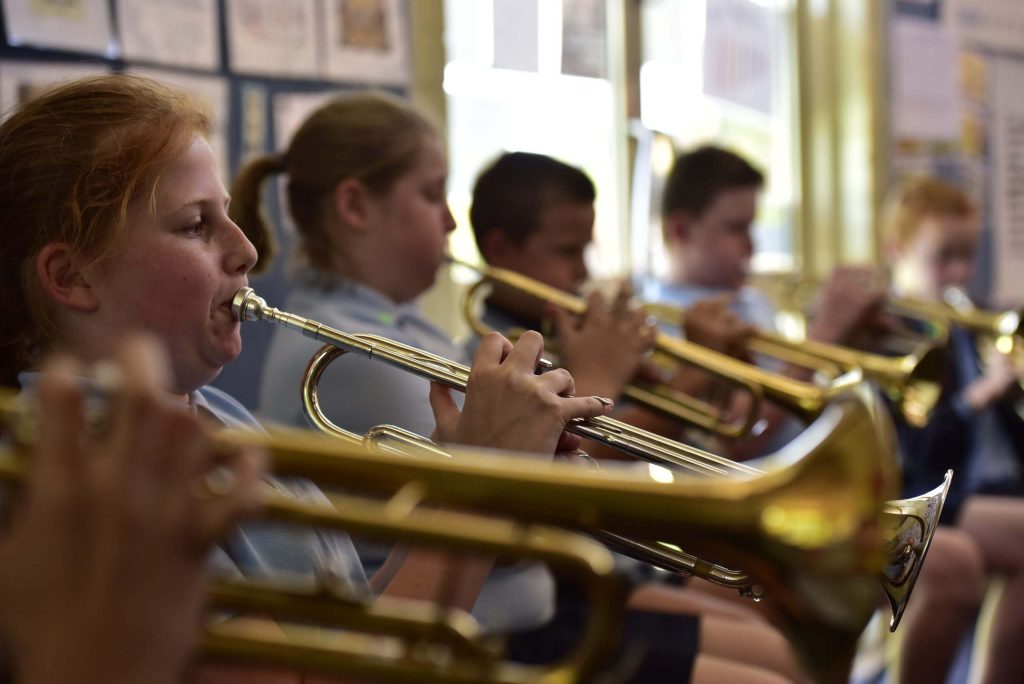 "When they get to Grade 4, students get really excited, because in Grade 5 and 6 they get the opportunity to join the band, and that is a big thing in their lives."
The program owes a huge debt of gratitude to Lindy and Nicole, whose talent and enthusiasm has inspired and engaged numerous Goulburn Valley students.
The Fairley Foundation is proud to have been associated with the program since its inception, and the Foundation's Board are frequently found at concerts.
"The program has been a great success story, showing the hidden talents of students and timeless attractions of great music."