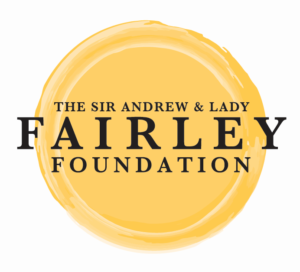 From breathing life into the Ardmona Primary School garden to being a founding donor of the New Shepparton Art Museum, the Fairley Foundation is pursuing its mission to drive momentous social and cultural change in Greater Shepparton. We're excited to have made some powerful new grants and to update you on current programs. We welcome our newest trustee, Georgina Fairley, and look forward to the 2017 Fairley La Trobe lecture presented by Radek Sali on July 19 – save the date!
The Foundation is proud to be a supporter of the New Shepparton Art Museum and remain true to the vision of our founder, Sir Andrew Fairley, who played such an important role in establishing not just the current SAM but many other cultural and artistic initiatives in Greater Shepparton.

The winning design for the New SAM by Denton Corker Marshall
We continue to grow the Heinze Music Program which now provides specialist pre-school and primary school foundation music education and instrumental tuition for students in years 5 and 6 in the Mooroopna area. Five schools and a growing number of playgroups are participating. Lindy Tennant and Nicole Thorne lead this work to develop a comprehensive, graded opportunity for children to enhance their growth and learning through access to quality music education. Over 100 children from the participating primary schools recently left their classrooms to visit the Melbourne Recital Centre – what an experience! And to hear the outstanding and provocative Manganiyar Classroom from India.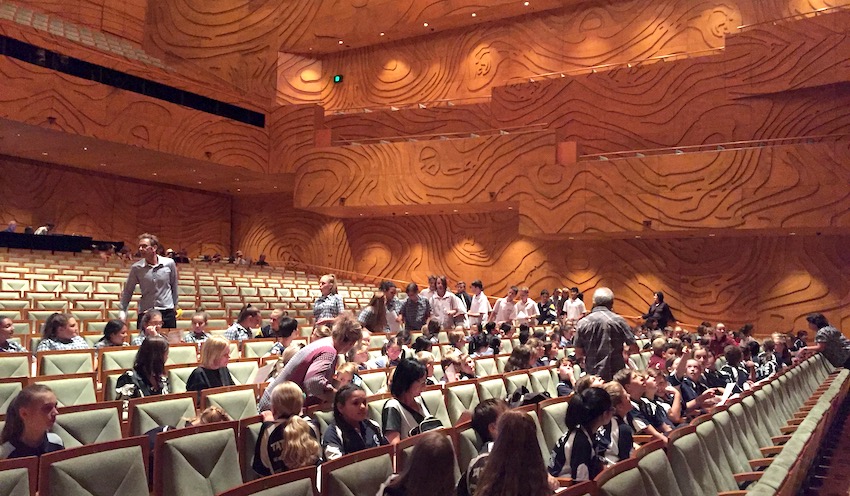 Children from Shepparton in the wondrous Melbourne Recital Centre
The Foundation again supported the Music Program at the Shepparton Arts Festival with the 2017 program featuring a return by popular demand of the Flinders String Quartet and performances new to the Festival by Kage Contemporary Dance, Inventi Ensemble and Stafania Bellamio opera workshops and performance.
To quote an enthusiastic participant in the Flinders Quartet workshop: Thank you you so much to all of you for the energy and beauty you gave to us in your concert performance in Shepparton yesterday.  I took an incredible journey with you through each piece of music you played and can't remember when i last felt so exhilarated with listening to music.  So a huge thank you for sharing your art with us, it was a real joy, and the program was a perfect blend of pieces.  Also Thank you,  thank you,  thank you for the wonderful workshop you allowed us to share with you.  The creative process and experimenting to get the right 'feel' in various passages was like nothing i have ever seen before. It was like being on a wave and i did not want to get off.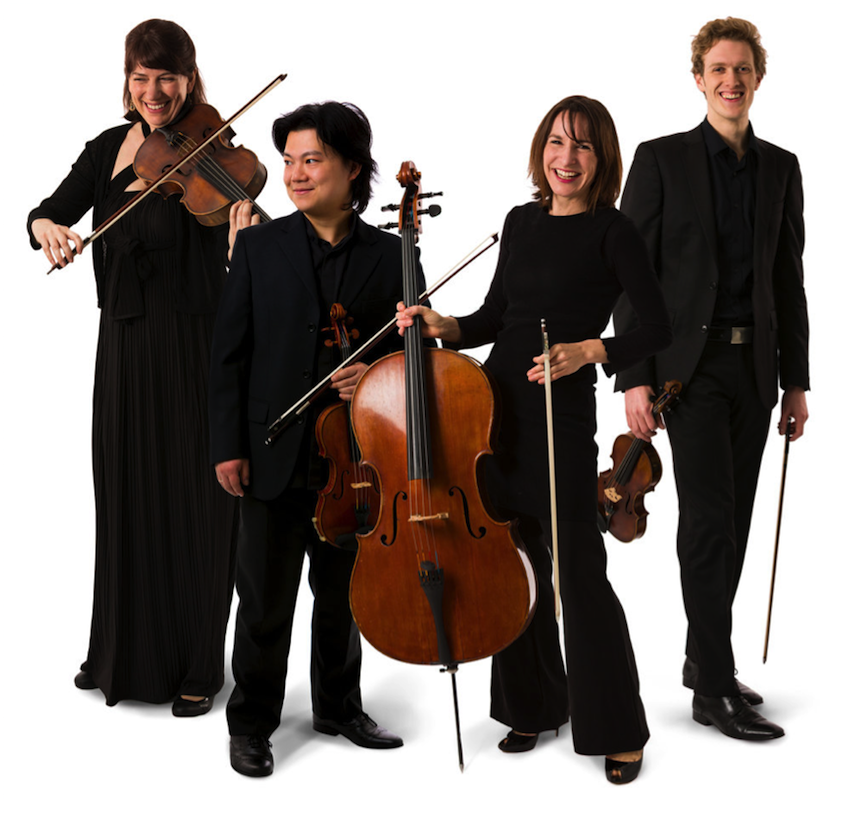 We are excited to be partnering with the Australian Ballet who, following a very successful pilot in 2016, will deliver school and community residencies in 2017, 18 and 19. The showcase of the current residency will be in early June. We are delighted to partner with Colonial Foundation in support of this and to have the support of the Better Together Schools Alliance which is critical to the engagement of a large number of students.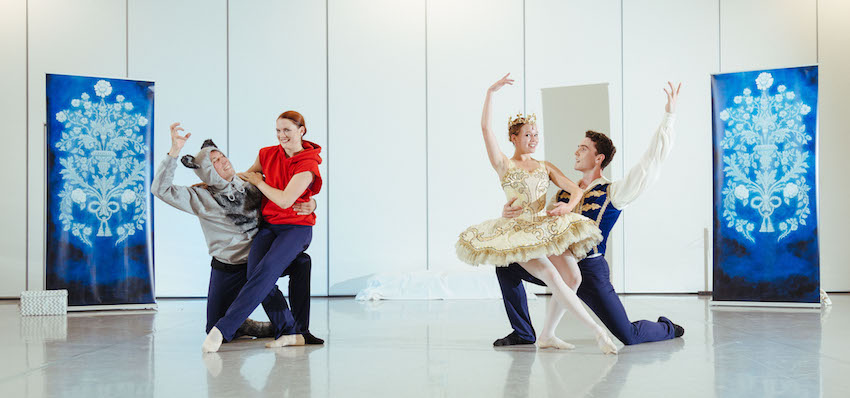 What an incredible outcome for the Greater Shepparton Lighthouse Project in securing $1M a year for three years in the latest state budget. Congratulations to Executive Officer Lisa McKenzie, the Board and the team on this huge validation of the work of the last two years. It will be exciting to see this ground swell of support of the local community in local issues develop.
Lighthouse Executive Officer, Lisa McKenzie
The Play Therapy Program spear-headed by Dr Peter Eastaugh is well underway. Partial appointments of play therapists have been made at St George's Road, Wilmot Road, Gowrie Street, Mooroopna and Mooroopna Park Primary Schools. How fortunate is Shepparton to have this leading expert and the outstanding school principals working together and committed to addressing the underlying issues that contribute to poor engagement of children in primary school.
Shepparton treasure, Dr Peter Eastaugh
With high level accounting and business management support, Radcom has enhanced their operational capacity. The employment arm is growing steadily with increasing local contracts fulfilled by a labour force of people generally excluded from the market. The Children's program continues to run every Wednesday. Up to 65 children from the local areas are part of this thriving community hub.
The hearts and souls behind Radcom Children's Program: Krista Terlich, Dallas Terlich, Mark Rumble, Krista Wittingham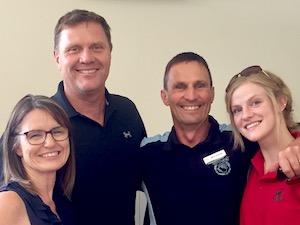 We're pleased to have provided the balance of funds required by the Shepparton Family History Society so they can purchase a micro fiche reader to be housed at the Shepparton Library and enable many people to access otherwise inaccessible but vitally important historical records.
Shepparton salt of the earth volunteer and President of the Family History Society, Bruce Manson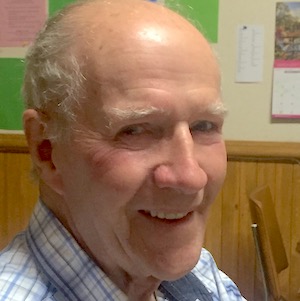 Our recent small grants cover a range of initiatives from school kitchen gardens to Indigenous story telling.
Ardmona Primary has transformed a tired, neglected corner of the school to a stunningly beautiful garden with wonderful mosaics, vegetable beds and pathways built by the labour force from Dhurrngile Prison.
St George's Rd Primary will enhance their work with Sharing Stories and produce their story of Tongala in both English and language.
Mansfield Statewide Autism Services has support for two individual students who otherwise would not be able to attend this school providing specialist support for young people on the autism spectrum.
FoodShare is supported to provide the link so that surplus food from retailers and producers is not wasted and is made available to people accessing emergency support from local agencies.
Goulburn Valley Community Care is the main recipient of FoodShare produce supporting as it does over 1200 people every year who need emergency aid. We are supporting this tiny agency to assess their effectiveness and greater sustainability through strategic planning.
Fairley is again partnering with Sentinel foundation in support of Boundless, the work experience program that brings about 35 year 10 students from the four government high schools in Shepparton to Melbourne for a week's work experience with major firms across a wide range of professions from science and engineering to law and accounting.
Fairley Foundation has got behind Hijack'd, a new organisation run by two local Muslim women who aim to increase tolerance and understanding between cultural groups. Hijack'd will transform an old caravan into a food truck that will provide a gathering point and build on their successful speed-date-a-muslim event that opens up the conversations about cultural norms and practices. Hijack'd is also developing a catering service which they hope will sustain the social purpose elements of the initiative.
One of the mosaics by the children of Ardmona Primary
The dynamic duo Betul and Suzan setting up Hijack'd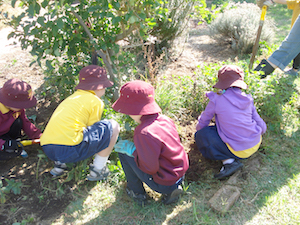 Save the date for the 2017 Fairley La Trobe lecture – Wednesday July 19, 5.45 at the Shepparton campus of La Trobe University.
Radek Sali has been an integral part of the Swisse story since he joined the company in 2005 and having assumed the role of CEO eight years ago, Radek has ensured Swisse is now one of Australia's most recognisable and fastest growing companies.
Swisse is a leading Australian wellness brand that prides itself on delivering premium quality natural health and wellbeing products. Radek's father, a Professor of Surgery,who was born in Shepparton and his mother, a Medical Scientist, instilled in him a passion for health and wellness. This passion coupled with Radek's enviable business intelligence developed through his eleven years at Village Roadshow and time at Swisse have made him a strong force in the complementary medicines industry.
In 2012 Swisse was named the 'Most Successful Business of the Year' in the prestigious 2012 BRW Private Business Awards.  Radek was also recognised as the GQ Businessman of the Year and the CEO Magazine's Pharmaceutical Executive of the Year. Swisse was also recognised as a great place to work in the top 25 BRW list two years running. In 2016 Radek was named as an EY Entrepreneur of the Year finalist.
In addition to his role as Swisse CEO, Radek is Executive Chairman of Light Warrior Group, a positive, principle driven investment group. Radek also founded the Lightfolk Foundation and through this, Lightfolk ltd was established – a not-for-profit school of wisdom. Radek/Swisse has donated over $10M to the Lightfolk and Celebrate Life Foundations and was also instrumental in founding the Swisse Colour Run.
Radek is Chairman of Noisy Beast advertising agency, Made hospitality group and Advisory Board Member for not-for-profit, the National Institute of Integrative Medicine (NIIM). Radek is also on the board of Biostime, a Hong Kong publicly listed company.
We welcome our newest trustee, Georgina Fairley. It is great to have Georgina and Hannah Marriott members of the next generation join the Board and bring fresh thinking and new ideas. Georgina has been practising Architecture for six years, following completion of her Masters of Architecture in 2010. Her current focus is on design for community and learning in both metropolitan and regional areas. With interests ranging across a wide range of subjects, Georgina keenly seeks ways to engage with the world around her, from further education and attending local events to volunteering.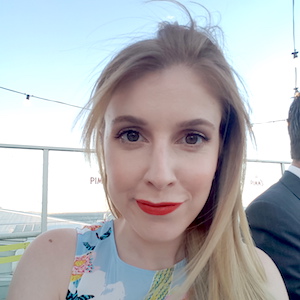 If you'd like any information about any of our current programs or to get in touch about our grants, please see our website.
Stephanie Exton, Executive Officer